WHAT WE DO
Business consulting excepteur sint occaecat cupidatat consulting non proident, sunt in culpa qui officia deserunt laborum market.nn
Coaching & Workshops
We offer a variety of coaching and workshops custom tailored to help you become a better communicator and leader.
Maxwell Leadership DISC Method
What if you could tap into your greatest motivations and dramatically accelerate your results?Your individual personality affects every aspect of your life. That's why one of the best things you can do to grow yourself and others is to understand your personality and what drives you.
Change Your World
Greatness comes from being bigger on the inside than on the outside.Values are what it takes to be bigger on the inside. Learning and living great values can transform your community. Join a world-wide movement to bring transformation one table at a time.
Contact Us
Leader's Advantage 30 Fairmont Cove S Lethbridge, AB  T1K 7M6 403-332-0377 or 403-715-1712 Email: info@leadersadvantage.ca
About Bizberg
Our Stats
A perfect idea can change everything in your business.n
Our Skills
readable content of a page when looking at its layout. The point of
What Our Clients Say
Business consulting excepteur sint occaecat cupidatat consulting non proident, sunt in culpa
Chuck has made a significant impact to our intern program, challenging our students to develop leadership and dynamic communication skills. He has the unique combination of education and real-world experience to thrive while contributing to the learning experience of others.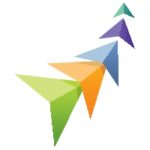 Kelly Stickel
Senior Pastor, Parallel Church
How we present ourselves to the public is important. I was really happy for Bev's help in this area. Her expertise, coaching and tips helped me to feel more confident and at the same time genuine. Thank You Bev!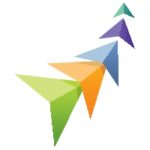 "Our daughter Chelsea started Toastmasters through a program at MyVictory Church, very shy with little confidence in herself or in her ability to accomplish great things. After being under Bev & Chuck's leadership for a year, she not has the confidence she needs to succeed, knowing she can accomplish anything she sets out to do".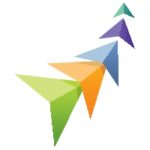 Carol Smith
LETHBRIDGE, AB
"Bev and Chuck are genuinely committed to the betterment of others. Their greatest pleasure is to help people succeed. I came to Bev for help with a speech I needed to deliver. She helped me memorize my speech from start to finish, boosted my confidence, and taught me how to effectively engage with and capture the attention of my audience.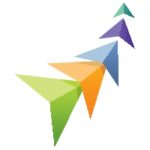 Rachael Harder
Member of Parliament, LETHBRIDGE, AB
Our Gallery
Business consulting excepteur sint occaecat cupidatat consulting non proident, sunt in culpa qui officia deserunt laborum market.
Our Pricing
Lorem Ipsum is simply dummy text of the printing and typesettingnn
FREE
Online processnTunnel processnConnections per minute
PLANET
Online processnTunnel processnConnections per minutenReserved domains
GALAXY
Online processnTunnel processnConnections per minutenReserved domainsnReserved TCP addresses
UNIVERSE
Online processnTunnel processnConnections per minutenReserved domainsnReserved TCP addresses